DESIGN PRINCIPAL & DIRECTOR
Alan gathered years of interior design experience under his belt having graduated from Pratique Interior Design, he had formal training in an architect firm focusing on Commercial projects, where he covered various projects sizes from 5,000sqft to 100,000sqft. Being a lead consultant, he is an expert in client liaison where he handled some of the biggest companies from Allianz Bank to Kuwait Finance House and projects from corporate offices, public spaces to hotels.
He then co-founded Playform Design Sdn Bhd in 2009 in pursuing a career with interior turnkey projects instead of focusing solely on design works. During his stint, he serviced a variety of projects from Retail, Kiosks, Food & Beverage outlets, Sales Galley and Show Units, which ranges from 500sqft to 10,000sqft.
In operating with a 360 approach to explore creativity and design flexibility, he delved deeper into the root of design and actual site execution that covers a full spectrum of management and construction scope of work with his team.
Alan founded Millimetre Design Sdn Bhd alongside Vienna Chew in 2011, where the duo conquered the commercial development industry from offices, experience centres, right up to public spaces and retail outlets.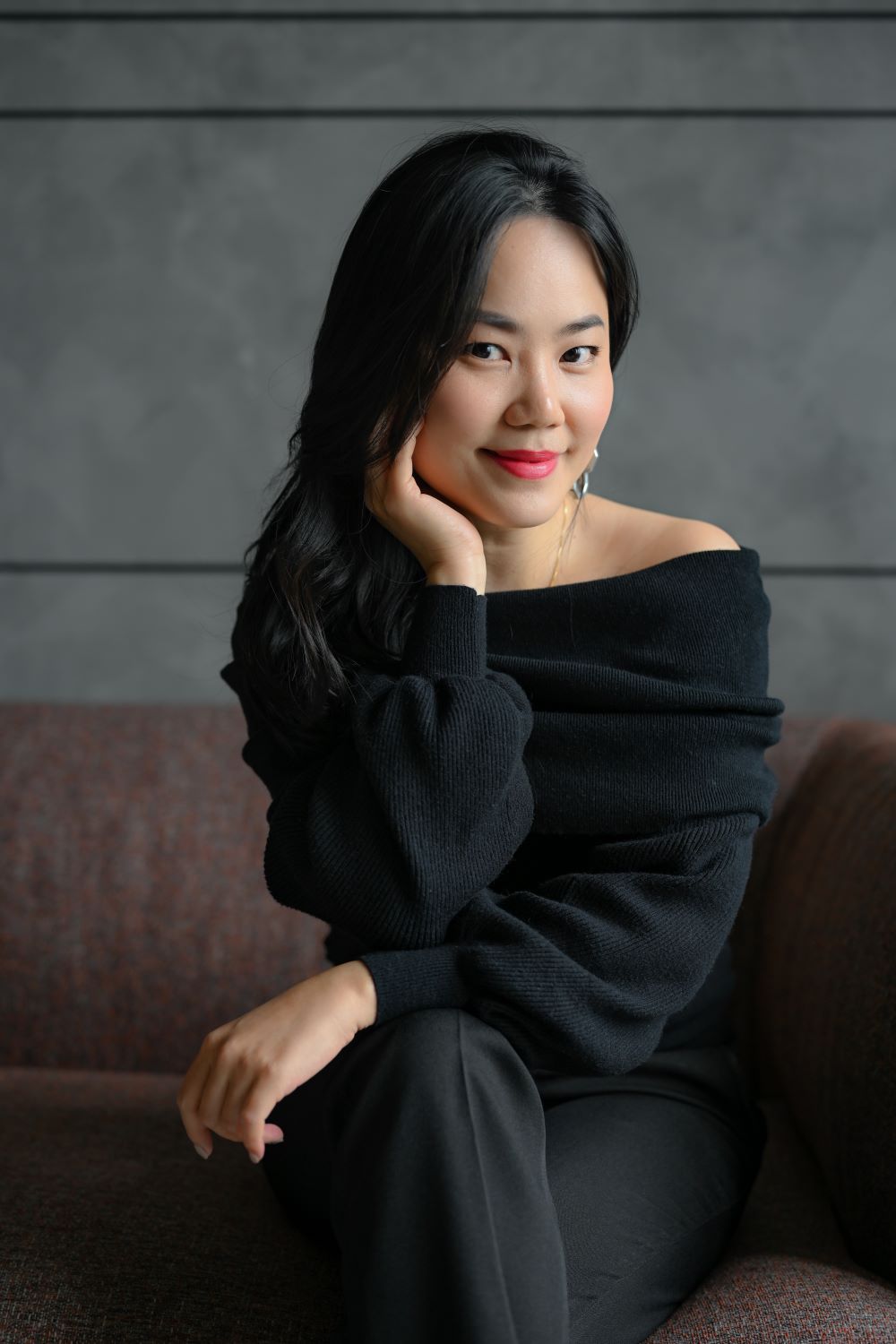 DESIGN DIRECTOR
Vienna has been in the interior design industry since 2007 and is currently one of the co-founders of Millimetre Design Sdn Bhd in 2011. A fine art aficionado, she fueled her passion at a tender age when she took part in the Commonwealth Game drawing competition held in Malaysia in 1998. It was art that steered her to expand her horizons in the interior design industry.
In establishing the company, it was her purpose to hold the belief that ideas shall always come first in the design process, yet not limited by its conditions. The intention was to draw inspiration from surroundings and design freely to how it can help others achieve the lifestyle through interior design. This thought was what spurred the design team into making new trends and customised unique concepts.
She is heavily involved in many aspects of conceptualisation, design and built. Her vast experience in the interior design industry has left a trademark within the industry, where she is known to add value to projects she has worked on and deliver the highest standards of design and quality.